Philadelphia Bus Accident Lawyer
Here in Philadelphia, we have Septa buses, long-distance buses and charter buses passing through the city and its suburbs as a regular mode of transportation for residents. Although rare, when bus accidents do occur, they bring all of their massive size and weight to bear on the person or vehicle they hit, causing very serious injuries or death. For passengers, the injuries can be worse than car accident injuries since buses very rarely contain seat belts or other restraints. A specialized Philadelphia bus accident lawyer knows all the parameters and severity of these accidents, and can help victims retrieve compensation. Contact Rosenbaum &
Associates to schedule a free case consultation with one of our compassionate and experienced attorneys.
Philadelphia Bus Accident Attorney Resources:
Why Choose Rosenbaum & Associates?
We have over 50 years of combined experience securing compensation for injured victims in Pennsylvania.
We thoroughly understand how insurance companies operate and have helped more than 20,000 victims recover compensation.
We will go above and beyond to help you and your family and only accept legal fees if you win.
How Can a Philadelphia Bus Accident Attorney Help?
Cases involving bus accidents tend to be complex, as multiple parties can potentially be liable, including the bus driver, bus company, third-party maintenance providers, and others. A Philadelphia bus accident attorney that regularly handles these types of accident claims will know how to determine which parties can be held responsible for your damages. They will advise you on whether your claim must be filed with an insurance company or whether a local government agency or school district must be notified. Your lawyer will be aware of any deadlines you must meet, and their resources to investigate and collect the essential evidence to prove your case will be vital.
What are Common Causes of Bus Accidents?
Bus accidents can be caused by numerous contributing factors, some of which commonly include:
Driver Error
Bus drivers sometimes make preventable mistakes, such as being unaware of other vehicles, sudden lane changes, failing to obey traffic signs, and working while fatigued.
Distracted Driving
Like any other motorist, bus drivers can also become distracted while driving and cause an accident. For example, cell phone use, eating or drinking, reaching for an item, and mainly, watching or talking to passengers.
Speeding
Because of strict schedules, bus drivers may decide to speed to make it to a destination on time.
Defective Bus Equipment
Bus companies must do routine safety checks, but bus maintenance may sometimes be performed improperly or not at all. As a result, the bus will be at a higher risk for equipment failure, which can cause an accident.
Driving Under the Influence
The Federal Motor Carrier Safety Administration (FMCSA) has established strict guidelines regarding drug and alcohol abuse and requires testing, but that doesn't stop some drivers from operating a bus while under the influence of drugs or alcohol.
Road Hazards
Construction sites, inclement weather, potholes, narrow roads, etc., can all increase the risk of an accident.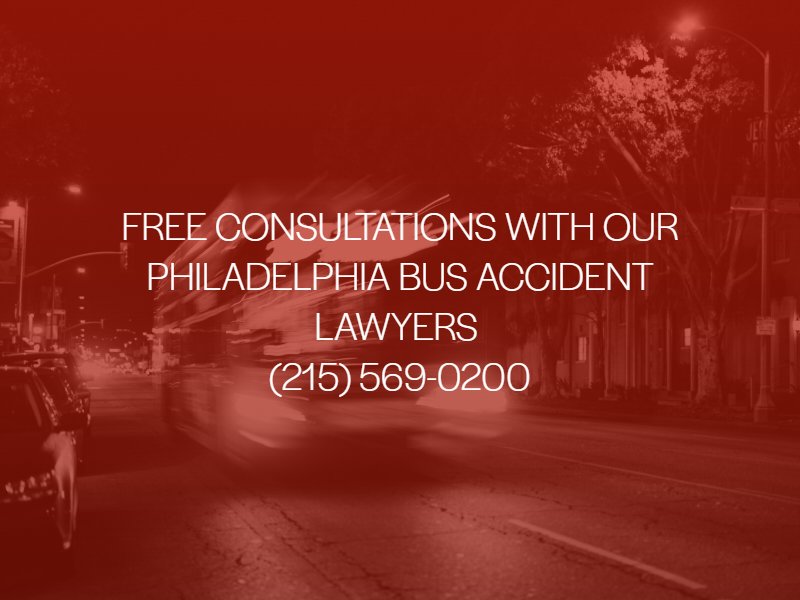 What are Common Injuries Suffered in Bus Accidents?
Below are the common types of injuries that victims often suffer in a bus accident:
Whiplash

: A common form of soft tissue damage that occurs when a person's neck is 'whipped' violently back and forth. Soft tissue injuries can be excruciating and often take a considerable amount of time to heal.

Bone Fractures

: Broken and fractured bones are not only  painful but can take a long time to heal. Another potential danger is if the bone chips and the broken piece moves through the bloodstream and comes in contact with vital organs, such as the heart or lungs.

Head Injuries (TBIs): Concussions and traumatic brain injuries (TBIs) can be devastating. Brain injuries can cause permanent cognitive or physical impairments in the most severe cases.
Spinal Cord Injuries: Even a tiny amount of damage to the spinal cord injury can result in loss of range of movement, partial or total paralysis, permanent cognitive impairment, and loss of control over essential bodily functions.
Back Injuries

: The back absorbs an incredible amount of force from a bus accident. Injuries can range from a sprain to herniated discs. Severe back injuries can take months or even years to recover from, and victims frequently suffer from chronic pain. As a result, full-time work may not be an option, or the victim may have to move to another position or go into a different line of work. 

Internal Injuries

: Internal injuries, such as damage to the liver, kidneys, or spleen, can easily go undetected. In some situations, these injuries are life-threatening, which is why victims must seek medical attention immediately after a bus accident. 

Scarring or Disfigurement

: Bus accidents can cause catastrophic injuries, leaving victims with permanent scarring or disfigurement. Extensive visible scars or disfigurement that alter a person's appearance can result in long-term pain, a loss of mobility, and emotional distress. 

Emotional Distress: Bus accident victims may be forced to deal with severe psychological conditions as a result of the collision. For example, post-traumatic stress disorder (PTSD), depression, anxiety, insomnia, terror, etc. 
Immediate medical treatment is required after any bus accident. It is best not to assume that you are "fine" since adrenaline will be running through your body, making you unable to feel the full extent of your pain. Additionally, some severe injuries can have delayed symptoms that can take up to 72 hours to fully materialize.
Who Is Liable In a Bus Accident in Pennsylvania?
Long-distance buses are regulated by the same federal agency that handles commercial trucking, which means they're subject to strict regulations on maintenance, drivers' hours on the road, driver drug and alcohol use and more. When busing companies break these laws and cause a serious bus accident, passengers and their loved ones can sue just as they would a bus negligent trucking company. A Philadelphia injury lawyer can help individuals or groups of victims sort out responsibility and ensure that they're fairly compensated.
Bus accidents involving local public transit or school buses have an added layer of complication because the bus is usually operated by a government agency. Suing a Pennsylvania state or local agency is more complicated than suing a private business, with shorter deadlines and administrative procedures to follow. For that reason, victims with this type of claim should contact an experienced Philadelphia bus accident attorney as soon as possible after their accidents.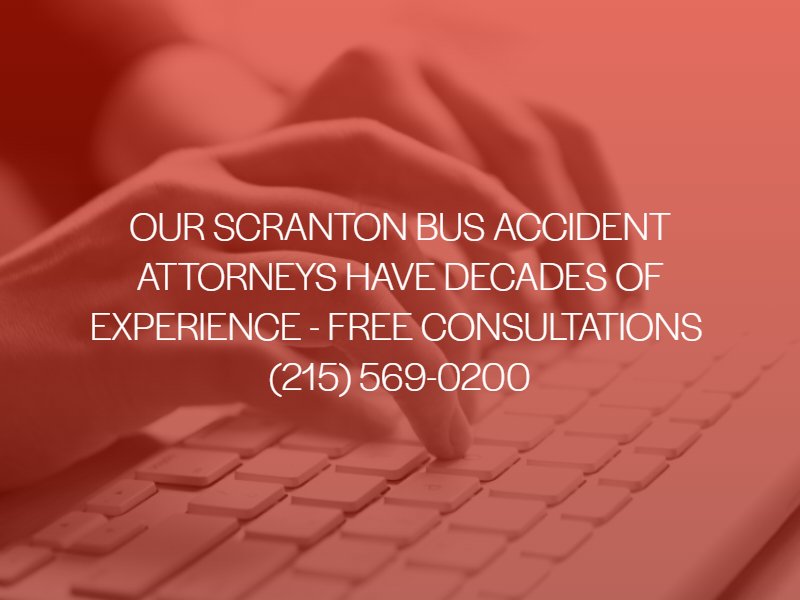 What Compensation Can Victims Involved in a Bus Accident Recover?
Pennsylvania law provides special protections for the state or the Commonwealth of Pennsylvania, and municipal governments, to shield them from liability in civil suits. When you can pursue a claim against the city, a municipality, or the state, there are laws that limit the amount of compensation you can recover. The Pennsylvania Sovereign Immunity Act (42 Pa.C.S. § 8528) places a cap of $250,000 per claimant for lost earnings, pain and suffering, medical expenses, loss of consortium, property loss, etc., and $1 million per accident.
As a result, when multiple people are injured in a bus accident, they may be unable to recover compensation that covers the full extent of their losses.  
Depending on the specifics of your accident, you may be entitled to compensation that includes:
Medical bills related to the accident
Future medical expenses
Long term physical therapy
Loss of job or income
Diminished earning capacity
Lost opportunities
Mental anguish and emotional distress
Loss of enjoyment of life
Loss of consortium
When a bus company is aware they may be liable for an accident, their insurance company may attempt to quickly resolve your case by offering and pressuring you into accepting a settlement. However, their initial offers are often unfairly low. You have the right to payment that takes into consideration not only the cost of recovery but any other ramifications the accident has had on your life.
Contact Us
At the Philadelphia law firm of Rosenbaum & Associates, we offer free consultations, so potential clients can ask us about the strength and value of their cases with no further obligation or charge. Our Philadelphia bus accident attorneys are here to help you retrieve the compensation you deserve after a catastrophic event that led to injuries. You are always welcome to contact us online or call (215) 569-0200.