Philadelphia Car Accident Lawyer
After an individual suffers injuries in a car accident resulting from negligence, the shock of the impact can seriously alter the physical and financial health of an auto accident victim. Injuries, medical bills and missed work can cause hardships for victims involved in car accidents.  Our Philadelphia car accident attorneys at Rosenbaum & Associates are here to help injured victims fight for compensation for the injuries and pain and suffering caused during an accident.
If you are a passenger or driving someone else's car and neither car has insurance, you may still be able to get compensated for your injuries in a car accident.  Our Philadelphia car accident lawyers are well-versed in Pennsylvania law and can help you can recover UM benefits from your own car insurance or possibly a family member's car insurance. If no one in your household owns a car then there is a limited fund set up by the state where you can recover up to $15,000. However, there are a number of requirements to be eligible for this fund.
If you would like more information regarding our car accident lawyers, please contact us online or call our law firm at (215) 569-0200 for a free case evaluation.
Philadelphia Car Accident Resources:
Why Choose Rosenbaum & Associates?
If you were involved in a car accident and suffered serious injury, or a loved one was killed, our Philadelphia car accident attorneys may be able to help you. Feel free to call our office for a free consultation and we would be happy to answer any questions you may have.
In some cases liability is clear, for example if you are stopped at light and rear-ended. But many times each driver will blame the other person for the car accident. A police report can be useful in determining fault, however many times the report is incomplete and even inaccurate. Further, the officer's conclusion regarding fault is generally not admissible evidence. Therefore, it is important to do an independent investigation of all car accidents.
At Rosenbaum & Associates, a Philadelphia car accident lawyer routinely hires investigators to take photographs of the car accident site and property damage as well as obtain witness statement. In more complex cases, our law firm will retain engineering experts to perform accident reconstruction.
Jeffrey Rosenbaum on ABC Channel 6
What To Do After an Auto Accident?
First, have a plan in place in case you are in an accident:
1. If you or your passengers are not seriously injured, move to a safe place away from traffic.
Never move a severely injured person unless you absolutely must do so to keep him or her out of harm's way. If you can safely do so, however, move everyone (including your car, if possible), to the side of the road and wait for help there.
Be sure to turn on your car's hazard lights to alert other drivers that you need help. Flares are also a good way to alert other drivers that you are in trouble when it is dark and visibility is low.
2. Call the police to the scene and wait there for them. If anyone is seriously hurt, call 911.
Never leave the scene of an accident unless there are no injuries and you and all other parties involved agree that a simple exchange of insurance information is all that is necessary. Leaving the scene of an accident when someone is injured could leave you facing criminal charges for hit and run.
3. Gather as much information as possible.
You will need as much information as you can gather for insurance companies and legal purposes. You will need the driver and passenger names, license plate numbers and car types, and insurance information from all parties involved.
Take notes while you are waiting for help to arrive. If there are witnesses, ask for their contact information as well. You should also take pictures of the scene whenever possible. Save the contact information of any responding police officers as this can come in handy later.
4. Call your insurance company as soon as possible.
Let your insurance agent know what happened, the location, and any special circumstances while the details are fresh in your mind.
5. Keep a careful record of any medical treatment you receive due to the accident.
Visits to doctors, chiropractors, physical therapists, or any other health professional you make as a result of your accident should be carefully noted. Save copies of all related medical bills and prescription receipts. If you miss work or other important activities, keep a record of that also.
6. Be careful about discussing the details of your accident with others.
Finally, use caution when discussing the details or any auto accident, particularly the other insurance company, as they will often try to get you to settle for a lesser amount than you should. When in doubt, contact a Philadelphia personal injury lawyer, especially if you anyone was injured in the accident.
If you were injured, we can help you maximize any recovery due you or help to defend you if you were at fault in the accident.
7. Always be prepared for an accident – just in case
An accident is something that can happen to anyone, so you should always be prepared in case this is something that happens to you. The following may be helpful:
Keep important documents readily available in case you need them (vehicle registration, insurance companies of all parties, contact information, health plan info, etc.)
Have your phone with you and charged whenever you travel
Keep pictures of your car in its current condition so that you have proof of what damage resulted from the current accident
Have an emergency safety kit in the car with you. This should include:

a first aid kit
road flares
flash light
camera (most cell phones work just fine for this)
pen and paper
fire extinguisher
jumper cables
tire puncture sealant
How to Contact Our Philadelphia Accident Attorneys
Philadelphia Auto Accident Statistics
Each year, thousands of people are seriously injured or killed in car accidents in the U.S. In Pennsylvania alone, there were nearly 80,000 injuries that resulted from car crashes in 2014.

While the data shows that motor vehicle accidents are declining, still more than 32,000 people died in motor vehicle crashes in 2014.
Each day, at least 3 people are killed – that's one every 7 hours; 9 people are injured every hour.
Of all reportable traffic accidents in 2014 (199,588), passenger cars were involved 56% of the time, light truck/vans/SUVs were involved 37% of the time, heavy trucks 4%, motorcycles 2%, and all other types (such as commercial/school bus, etc.) 1% of the time.
As the chart above shows,  65% of all fatal accidents involve passenger vehicles. In 2014, there were 121,317 reportable traffic crashes in the state of Pennsylvania alone. Crashes claimed the lives of 1,195 people and injured another 79,758 people. On average, 332 traffic crashes, or 14 every hour, occurred that year.
Most common crash types in Pennsylvania
The most common causes of car accidents
Speeding clearly accounted for the majority of vehicle crashes both nationally and in the state, but drinking and driving and distracted driving were clearly contributing factors here.
In the state of Pennsylvania, the problem of drinking and driving remains a top safety issue, mainly because alcohol related crashes are more likely to involved fatalities. Alcohol related crashes caused 333 deaths in 2014. Of occupant deaths, 87% were in the vehicle driven by a drunk driver; 72% of those were the drinking drivers themselves. Pedestrians (13%) were also victims of drunk drivers far too often.
Alcohol related crashes were 4.1% more likely to result in death compared to crashes not involving alcohol.
The majority of those who drank and drove (74%) were male, in the 21-25 age range (42.9%), who drank and drove most often (72% of the time) on weekends.
Driver Error and Vehicle Crashes
Distracted drivers accounted for 13,964 crashes in 2014. When it comes to driver error and distracted driving, a couple of major themes stand out:
The use of cellphones while driving
The age of the driver
Since the initiation of the Pennsylvania law in 2012 that outlawed texting, Pennsylvania drivers have been cited 3,940 times for texting while driving (1,410 in 2014 alone) and 1,752 times (711 in 2014) for using headphones while driving.
The young drivers (age 16-21) and the mature drivers (ages 65 and over) were most often involved in crashes.
While most of us think we are pretty good at multitasking, this is simply not the case. Trying to attend to more than one thing while driving can be deadly. Research clearly shows that a driver will not be able to react as quickly if he or she is:
Adjusting the radio or other music device
Talking, texting or emailing on a cell phone
Watching videos (or anything other than the road)
Interacting with other passengers (this is particularly a problem from novice or teenage drivers)
Searching for or moving an object in the vehicle while driving
Reading or writing
Personal grooming (combing hair, applying makeup)
Rubbernecking (such as when passing a crash scene or a work zone)
Looking at people, objects, or events happening off of the roadway
Eating, drinking, and/or smoking. These all create safety problems because they often require the driver to take the hands off of the wheel and eyes off of the road. Drivers who eat or drink while driving have trouble controlling their vehicle, staying in their lane, and have to brake more often.
Some important statistics about distracted driving
In 2013, 3,154 people were killed in motor vehicle crashes involv­ing distracted drivers. This represents a 6.7% decrease in the number of fatalities recorded in 2012. Unfortunately, approximately 424,000 people were injured, which is an increase from the 421,000 people who were injured in 2012.
10% of drivers of all ages under the age of 20 involved in fatal crashes were reported as distracted at the time of the crash. This age group has the largest proportion of drivers who were distracted.
Drivers in their 20s make up 27% of the distracted drivers in fatal crashes.
At any given daylight moment across America, approximately 660,000 drivers are using cell phones or manipulating electronic devices while driving, a number that has held steady since 2010.
Engaging in visual-manual subtasks (such as reaching for a phone, dialing, and texting) associated with the use of hand-held phones and other portable devices triples the risk of getting into a crash.
Five seconds is the average time your eyes are off the road while texting. If you are traveling at 55 mph, that is enough time to cover the length of a football field blindfolded.
Headset cell phone use is not substantially safer than hand-held phone use.
A quarter of teens respond to a text message once or more every time they drive. Twenty percent of teens and 10% of parents admit that they have extended, multi-message text conversations while driving.

 
How Do I Get Paid After a Car Accident?
Under Pennsylvania law there are "first party (PIP) benefits" and "third party benefits." PIP stands for Personal Injury Protection and is paid regardless of fault. These payments typically include medical bills and lost wages up to a specified amount. Pennsylvania insurance companies policy must provide at least $5,000 in medical benefits, but wages and collision coverage are optional.
Third party benefits are paid by the defendant's insurance company and are only payable if another driver is at fault. Usually, this claim includes pain and suffering, outstanding medical bills, lost wages and can include property damage if you do not have collision coverage.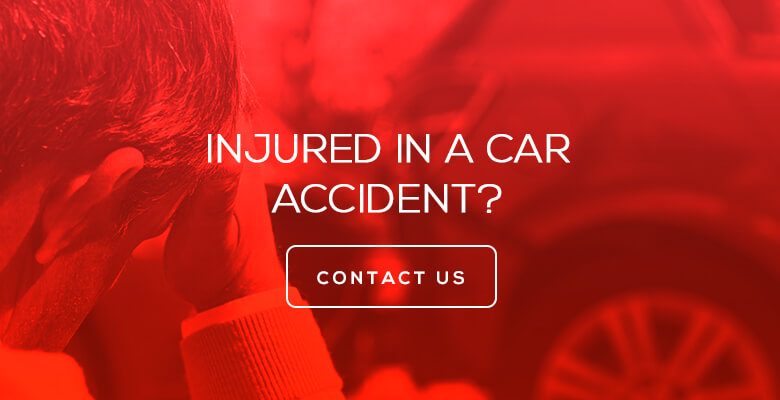 Full Tort vs Limited Tort
When selecting auto insurance companies you have a choice of purchasing "Full Tort" or "Limited Tort." If you choose the option of limited tort, you have an additional burden in order to recover for pain and suffering. You need to prove that have sustained a "serious injury," meaning personal injury that resulted in death, serious impairment of body function or disfigurement permanent in nature. Although there is no set criteria getting over this threshold, muscle strains and other injuries that resolve in a few months are typically not sufficient.
You can still pursue a claim if you have selected limited tort, but it is crucial that you get the appropriate diagnostic testing to confirm any injuries. There are also exceptions that can apply to change you from limited tort to full tort. For example, if the other driver was driving under the influence or was operating a vehicle registered outside of Pennsylvania you will have the full tort option.
If you selected the full tort option you maintain all of your rights to recover for pain an suffering. That means there is no threshold and you can recover for even minor injuries. Regardless of your tort option you can still recover for your economic losses (i.e. wages, property damage, and excess medical bills).
Uninsured (UM) and Under Insured (US) Motorist Coverage
Unfortunately, there are many drivers who do not have insurance or purchase inadequate liability coverage from insurance companies. Therefore, to protect yourself and your family, a Philadelphia car accident lawyer would suggest you should purchase both uninsured and underinsured motorist coverage. You can also make a UM claim when the accident was caused by an unidentified driver (eg. hit and run). In pursuing a UM claim you are demanding that your insurance company pay for the all the damages caused by the uninsured driver. You still need to prove the other driver(s) were at fault. And you need to show the responsible party did not have insurance. One significant difference is when the case is heard by a panel of arbitrators and not a jury.
Contact Our Philadelphia Car Accident Lawyers
After injuries are suffered in an auto accident it is important to seek out medical treatment as soon as possible. If you're injuries are serious in nature, victims may want to contact car accident attorneys to help recover damages for what was lost.
Our Philadelphia car accident attorneys have 25+ years of experience in personal injury law. Our firm operates under a contingency fee basis and our attorneys only collect money if our clients' claims are successful. Contact us online, or call us at (215) 569-0200 for a free consultation.
Recent Client Review:
"I'd like to take this opportunity to thank the staff at Rosenbaum and Associates for their exceptional customer service, their caring nature, and their follow-through in getting my case resolved. They've come to be my new friends for the past 3 years, and hopefully my new business colleagues." -Muniyr Muhammad