Philadelphia Product Liability Lawyer
Product liability claims are complex and expensive to litigate. Often times defective products can cause catastrophic and life altering injuries and if the product manufacturer is not held accountable, they are likely to continue producing and selling dangerous products. Our Philadelphia product liability attorneys take particular pride in challenging these manufacturers and distributors of dangerous products. Product liability law is important because as a law firm, we can help protect the public by forcing big companies to design and produce safer products for everyone.
If you or someone in your family has suffered an injury from a product, our Philadelphia product liability lawyers can help. Our firm offers free consultations for individuals that have suffered injuries resulting from defective products. Call us to see how our lawyers can help.
Why Choose Rosenbaum & Associates?
Our firm has successfully represented injury victims throughout Pennsylvania and New Jersey for more than 25 years, including clients impacted by defective products. Our attorneys are well-versed in state product liability laws and know what it takes to hold the responsible party accountable. We will ensure you recover the compensation you deserve. 
Our firm has a reputation for successfully recovering compensation for clients and is Nationally Recognized.
We will fight for the compensation you deserve, even if that means taking your case to trial.
We commit ourselves to each product liability case and provide the attention and care it deserves.
Why You Need a Product Liability Lawyer
Proving fault in a product liability lawsuit can be a very complicated and challenging process. In most cases, it is not enough to show that a product you used resulted in injury, and you must demonstrate that the product was defectively designed, manufactured, or inadequately labeled with instructions or warnings. A product liability lawyer can provide you with the resources necessary to investigate and collect evidence to prove your claim.
Insurance companies for product manufacturers typically have teams of attorneys that can intimidate and pressure you into accepting an unfairly low settlement. For the best chance of obtaining the compensation that you deserve, hire an experienced lawyer who is skilled in negotiating and can help ensure you recover the compensation you are entitled to.
When Is A Product Considered Defective?
Essentially a product is defective when it is unreasonably dangerous. The key issue here is often the "unreasonableness" of the danger posed by the product. Many products have an inherently dangerous quality, such as a chainsaw and therefore are not necessarily defective just because they have the potential to cause injury.
Product defects that are liabilities for manufacturers as well as suppliers typically include:
Design defects prior to product being manufactured
Defects in the manufacturing process
Product marketing problems when improper details have been given to consumers warning of dangers found in the product.
Design Defects
In design defect cases the focus will usually be on safer alternative designs to minimize the risk of injury. Testing and analysis is used weigh utility vs. risks associated with the product.
Plaintiffs are often obliged to offer alternative designs that the manufacturer could have employed, which would not have resulted in injury and which would not have affected the use of the product. The added expense of the plaintiff's proposed alternative is also a factor in the balancing test.
Manufacturing Defects
A manufacturing defect occurs in Philadelphia when a particular product was manufactured incorrectly, as apposed to a poor design. You still need to show that in its condition, the product was unreasonably dangerous. The plaintiff needs to establish the defective condition upon the product leaving the manufacturer and that the product had not been altered at the point of injury. This can be particularly difficult to prove when many businesses/people are involved in the distribution chain. The manufacturer may claim the product was altered by either the wholesaler, retailer or the consumer.
Failure To Warn
A product can also be defective if there are no warnings or inadequate warnings. Many times a product can be made safer by simply advising the consumer of the nature and extent of the risks. In some cases, warnings are not reasonable because of how the warning was conveyed. The warning must be thorough and visible, and it must warn the consumer of the magnitude of the risk involved in not following the product's warning instructions. If a safer product could have reasonably been designed, then a proper warning will not necessarily relieve the defendant of liability. However, the manufacturer will often argue that the injured person ignored the warning or failed to follow the instructions.
Common Injuries From Defective Products
Defective products can cause a wide variety of personal injuries that range in severity. For example:
Choking Injuries
Choking injuries are prevalent in children and can be fatal. They often happen due to small parts that break off of toys that children put in their mouths. These products are commonly considered defective when a part easily breaks off a toy that shouldn't or when the manufacturer fails to include a warning label that the toy is only meant for children of a certain age due to a choking hazard. 
Broken Bones
Severe bone fractures can happen, for instance, when a product unexpectedly breaks. For example, if a child was sitting in a high chair when one of the legs breaks, or a person falls when climbing a defective ladder, etc. Broken bones can take a considerable time to heal, and victims may require surgery, time in a cast, medications, and rehabilitation.
Burn Injuries
Burn injuries can occur when products catch fire or let off an electric shock—for example, defective household appliances like toasters, hairdryers, curling irons, vehicles, etc. When these products have faulty wiring, it increases the risk of a severe burn injury that can be excruciating. These injuries can also lead to other complications, such as infection and disfigurement.
Dangerous Drug Injuries
Defective drugs can severely harm patients, for instance, causing brain damage, heart attack, organ failure, lung problems, or death. Common causes of drug injuries include contamination during manufacturing, drug companies negligently rushing drugs to market before receiving safety approval from the Food and Drug Administration (FDA), and failing to warn of side effects or dangerous drug interactions.
Internal Damage
Internal damage is a common result of defective medical devices. For example, surgically placed devices such as surgical mesh, pacemakers, or hip replacements that fail or malfunction. Patients can experience tremendous pain when a device unintentionally tears portions of the body, explodes, glitches, etc. When that occurs, they may be forced to go through multiple procedures to repair or replace the defective device.
Other severe injuries commonly caused by defective products include poisoning, traumatic brain injury, neck and back injuries, strangulations, spinal cord injuries, loss of vision or hearing, coma, and loss of limbs. 
What Types of Damages Can I Recover?
The following types of damages are recoverable in a successful product liability claim:
Economic Damages
Compensation to cover the costs of any medical bills, lost wages, or property damage caused by the dangerous or defective product.
Non-Economic Damages
These damages are subjective and not easy to assign a monetary value to. Those include pain and suffering, emotional distress, loss of companionship, loss of enjoyment of life, loss of reputation, etc.
Punitive Damages
Only awarded if the court wishes to punish the defendant for extreme negligence in manufacturing a seriously dangerous or defective product. In addition to punishment, punitive damages are meant to deter others from producing, marketing, or selling faulty products.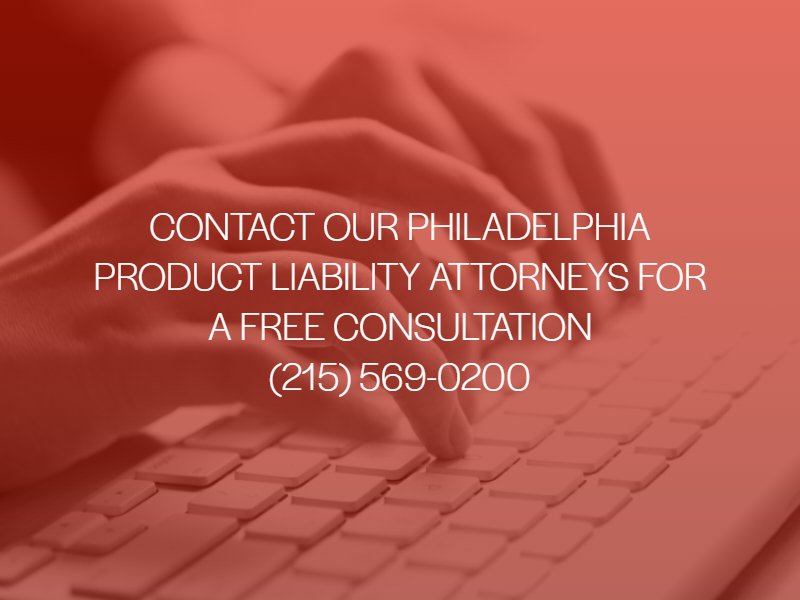 Products That Tend to Be Defective
Product liability cases commonly involve the following defective products:
Cars: Although vehicles must pass extensive safety evaluations, they are among the most recalled products. Many auto parts, such as brakes, seatbelts, airbags, tires, and ignition switches, are recalled, but sometimes it is the vehicle as a whole.
Children's Toys: Many children's toys have an inherently dangerous design or are poorly labeled.
Medical Devices: Many devices used or surgically implanted by medical practitioners to improve a patient's health can fail and cause severe and sometimes fatal harm.
Appliances: Common culprits include hairdryers, faulty water heaters, clothes dryers, and kitchen ranges.
Power Tools: Faulty power tool injuries commonly occur on construction sites, in oil and gas, agriculture, landscaping and tree care, manufacturing, roofing, and home renovation.
Prescription Drugs: Pharmaceuticals undergo extensive testing before being approved to sell, but adverse side effects are sometimes not discovered until patients take the medication.
Food: Contaminated food is considered a defective product, and if you suffer a food-related illness, the parties involved in its chain of distribution can be held liable.
Chemicals and Cleaning Products: Burn injuries and poisoning are often caused by improperly labeled household check calls and cosmetics.
Contact Our Philadelphia Product Liability Attorney
At Rosenbaum & Associates, our team of experienced Philadelphia personal injury attorneys can help get you the settlement you need. Machine specialists and safety engineers are essential to determine the mechanics of the accident and evaluate any safety deficiencies. If you or a loved one has been severely injured due to a defective product, call our attorneys for legal questions or a free case evaluation – contact us online or call (215) 569-0200.